Top Rated Residential, Commerical & Customised  Pest Control Service in Lombard IL
We offer top quality, full-service pest control, bed bug treatments, termite inspection, and rodent extermination services in Lombard IL. From our very first conversation, we are committed to your satisfaction. Our goal is to ensure that every interaction with our staff leaves you feeling like you are in the hands of people who genuinely care about your needs, safety, and concerns. We strive to develop long-term relationships with our customers.
Our specialists utilize traps, low-toxicity chemicals, and other devices to safely eliminate bugs in such a way that will not threaten your family. You don't ever have to worry about chemical vapors or poisonous residues.
Expert Pest Control With Extensive Coverage
In addition to single-family homes, apartments, and condos, we serve many small businesses and large industrial clients in Lombard IL. We understand the importance of protecting your commercial and industrial structures from pests. We'll take care of them once and for all.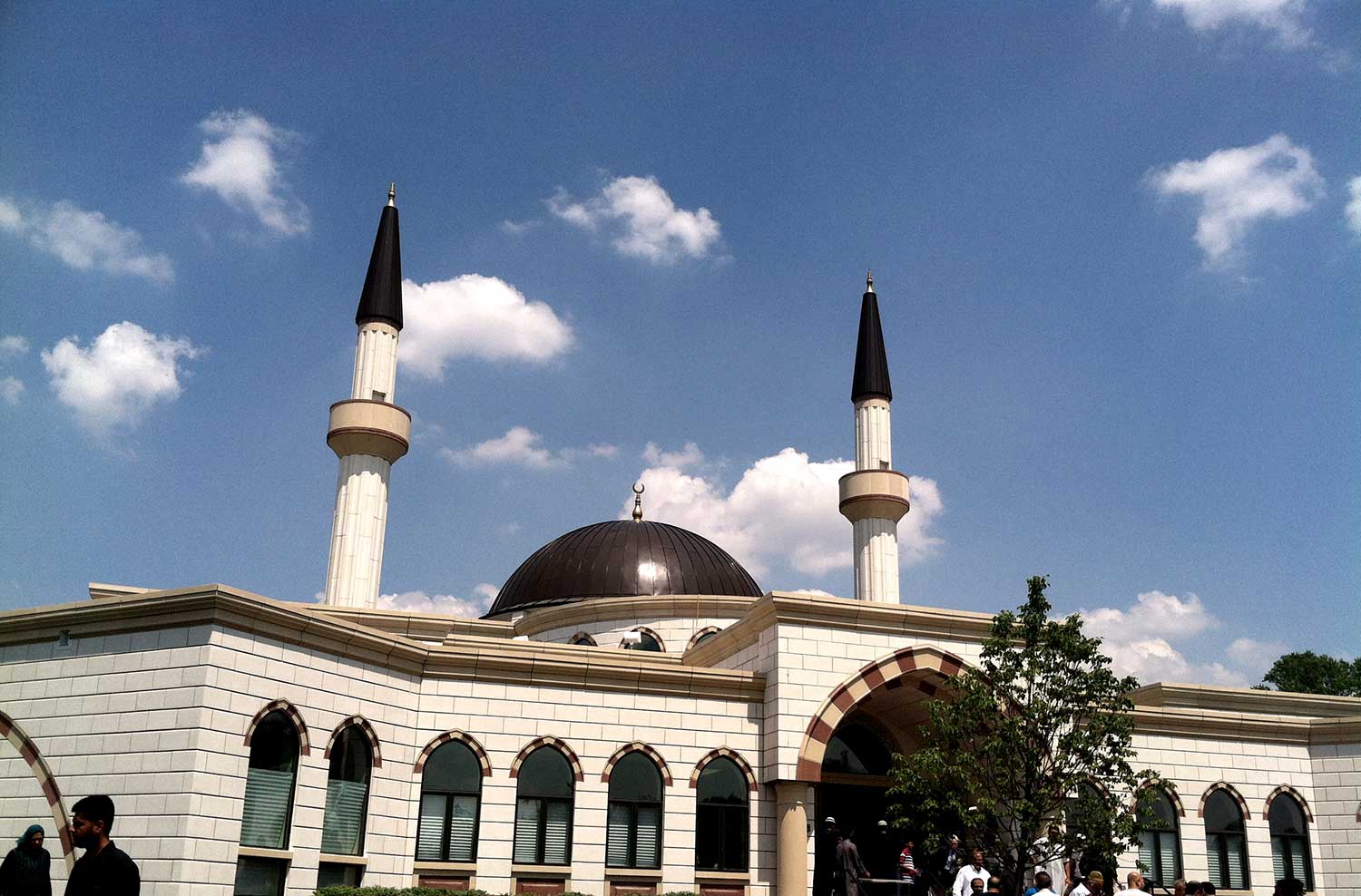 Christopher McAllister
2022-12-27
Excellent service. I have been a realtor for 20 years, and I needed a termite inspection for a V.A. Loan on a house I had listed. They came out in a timely matter and even handled all the lenders' questions after the report was submitted. Excellent service and reasonably priced. The owner, Chris, answered the phone when we had questions and also communicated via email. I would highly recommend them.
Quintin Crawford
2022-12-08
We were mortified to find a mouse in our finished basement. My wife wanted to do anything we could to address the problem. This was the Friday night after Thanksgiving so I was not optimistic we could get anyone ASAP. My wife left a message with Bigfoot and 8:30am the next morning I got a call from Chris! He went over our whole situation and even offered to come out that morning when he could tell how concerned we were and how we needed someone ASAP. Chris could not have been nicer or more helpful with us. He did a full inspection and offered great detail on what we are dealing with. He answered every single crazy question my wife had and he did it calmly and with reassurance. Chris took care of our situation and put our minds at easy. I cannot thank him enough and recommended Bigfoot enough! Definitely work with someone local before you call some big chain!
First mouse in the house! We had no idea what to do after finding our kitchen tore up from these little guys. I mean full on panic. I am so thankful we didn't call a chain company that would have most definitely ripped us off! We called Bigfoot and Chris, who I'm pretty sure is the owner, spent time explaining what to expect and what the cost would be. Shocking, I know. A business that is upfront with pricing and processes?! Amazing. It's obvious these people run an honest business and don't take advantage of customers desperation. Luis came to the house that same day. He was polite, funny, thorough and KNOWLEDGEABLE. The anxiety I had dealing with this for days had quickly disappeared after he checked every relevant corner of my home for entry points and signs of more critters. I haven't seen a mouse in days after the service. Bottom line: 1. Check your screen door for holes 2. If you're unlucky enough to have a pest problem and don't want to lose your shirt in a pointless contract, CALL BIGFOOT PEST CONTROL! *also, tip your tech 😊 it's nice to be nice and these guys really go above and beyond. Good luck!
Vicki Rybarczyk
2022-10-17
So far so GREAT! I contacted Chris with a concern I had and he had Luis, the technician, out to my house within 15 minutes. Luis was kind, personable and most of all, thorough! I feel good about my choice of Bigfoot Pest Control! I know if I call back for any additional support, I can count on them. Thank you!
April D. Nieves
2022-09-02
You will not be disappointed with the quality of customer service and professionalism you get from the team. They are great to work with and I highly recommend them.
Luis was fantastic!! He explained the process, sprayed and then came back to check if everything was ok. Professional, respectful and just a delight to work with. The owner Chris was also very responsive and helpful. Highly recommend Bigfoot Pest Control!!
Luis came out to do an inspection and was thorough. He found areas that mice could be getting in that we didn't think of checking and sure enough found droppings. Luis was very personable and professional and patient with any concerns or questions I had. Also when calling for service Chris was great and very responsive, they are the reason for their high ratings. I called another pest control company prior and never received a call back so I'm glad I went with Bigfoot Pest Control.
We are your premier pest control company, dedicated to providing superior residential pest control services. Our expertise ensures a pest-free environment so you can enjoy peace of mind in your home. Count on us to address all your pest control needs efficiently and effectively when looking for a pest control exterminator near me serving in Lombard IL. Choose Bigfoot Pest Control for a pest-free Chicagoland home today!
Need Commercial Pest Control?
Bigfoot Pest Control serves many small businesses as well as large industrial clients. We understand how vital it is to keep your commercial and industrial structures free of bugs. We offer comprehensive commercial treatment solutions for ants, bed bugs, bees, cockroaches, fleas, mice, mosquitoes, spiders, termites, and wasps. We'll quickly eliminate your pest problem and prevent future pest infestations.




Pest Control Services Near You
Duis aute irure dolor in reprehenderit in voluptate velit esse cillum dolore eu fugiat nulla pariatur excepteur sint occaecat cupidatat non proident.
Social insects that come inside looking for food & water. Our 5 star rated treatment plans kill the entire colony.
Bed bug infestations quickly get out of control and always require comprehensive, professional extermination treatments.
Box elder bug make their way inside from the outdoors. Extermination requires chemical treatment & sealing entry points.
Successful roach control requires more than pesticide. Our combination of treatments stop all stages of cockroach development.
We'll help protect your garden. Earwig extermination will prevent damage to your plants and keep them out of your home.
Safeguard your home and pets from fleas. We'll quickly get rid of these pesky fleas and keep them from coming back.
Have you evidence of mice around your home? We utilize a variety of methods to quickly eliminate your mouse problem.
We offer mosquito control solutions to meet the year-round needs of your outdoor living space, no matter where you live.
Silverfish can cause damage to valuables. Choose our 5 star rated silverfish & firebrat extermination solution.
Spiders are the most common pest in Illinois. Our spider exterminators will keep your home or business protected.
Our termite inspection technicians will inspect the interior & exterior, searching for signs of termite activity.
Bees & wasps can be dangerous and destructive to property. We remove the bees and nest and prevent their return.
NEED BASED CUSTOMISED SERVICE
Designed For Your Needs is a pest control service that specializes in a broad range of infestations for commercial clients, offering quick and discreet extermination with minimal business interruption. Our services include targeted bed bug control for hotels and motels to prevent spreading and eco-friendly rodent control for warehouses, ensuring safety for merchandise and profits. Count on us to address all your pest control needs efficiently and effectively. Choose Bigfoot Pest Control for a pest-free Chicagoland home today!